We make the world "a bit" safer
SYSGO is the leading European provider of real-time operating systems for critical embedded applications in the Internet of Things (IoT). Our products have been designed to meet the highest requirements when it comes to Safety and Security.
Our customers are leading players in the Aerospace & Defense, Railway, Automotive, Industrial Automation and Medical industries, who use PikeOS as a platform for critical systems that need to be certified against industry-specific Safety and Security standards.
Our Vision
Being a global leader in embedded software solutions, innovating safe and secure systems for a connected world - certifiable whenever needed.
Developing locally - Acting globally
SYSGO, PikeOS & ELinOS
All around the world where developers are working on embedded software solutions of the future SYSGO plays a major role when it comes to Safety & Security in different industries.

Safety & Security
The PikeOS technology has been certified on a wide range of projects by various Safety & Security certification standards including DO-178C, IEC 61508, EN 50128, and ISO 26262.
PikeOS is the only SSV (Safe & Secure Virtualization) RTOS product on the market and combines the benefits of a true hypervisor type 1 and a hard real time kernel in ONE single-core technology.
Additionally to the Safety certifications a Security certification according to Common Criteria EAL3+ for PikeOS 4.2.3 (S5577) was published by the Federal Office for Information Security (BSI) during a maintenance procedure.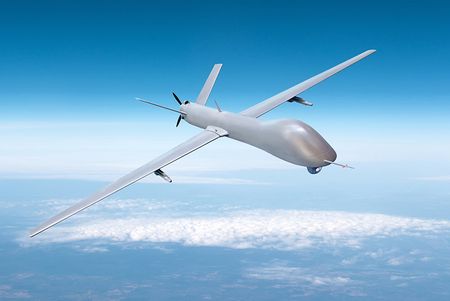 Avionics & Defense
Integrated Modular Avionics - The Foundation for current Aerospace Projects
Today's Avionics software applications are developed with respect to Integrated Modular Avionics (IMA). On the software side, IMA is backed by the ARINC 653 standard. SYSGO's operating system PikeOS is not only fully compliant to ARINC 653, but also enhances the standard's philosophy with significant additions. With SYSGO's implementation of the ARINC 664 standard, PikeOS is ready to take control of an aircraft's communication nodes, internally as well as to the outside world.
Use Cases - SYSGO and PikeOS in Action
Cockpit Controls, Cabin Entertainment, Engine Control, Unmanned Aerial Vehicle, Ground Controls, Drones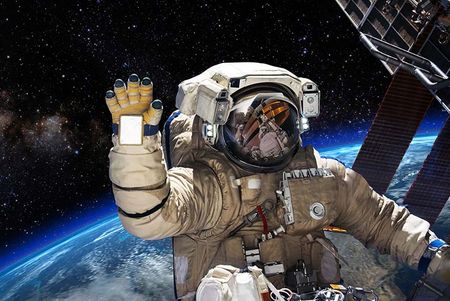 Space Mission
Space Avionics Systems ready for Future Missions
Since the first small step for a man on the moon, Space travel evolved in a giant leap thanks to Space Avionics systems. From the early beginning with on-board computers with the power of a calculator to the present day with highly integrated and powerful Avionics systems, the future lies within the performance of our Space system software.
Use Cases - SYSGO and PikeOS in Action
Nano Satellite Network, Initial Sequence, Application Software Updates, Data Storage, Fault-Detection, Fault-Isolation and Recovery (FDIR, Redundant Space Systems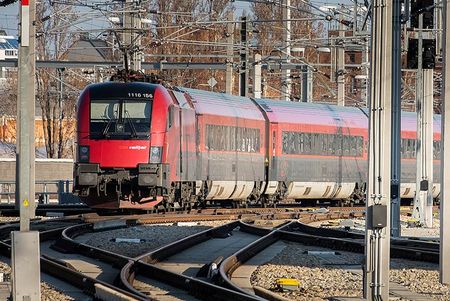 Railway
Expand Functionality without sacrificing Safety
Public transportation systems employ more and more electronics for passenger information, autonomous driving and protection systems. For time and cost reasons, train manufacturers move to Commercial-Off-The-Shelf (COTS) equipment that has proven safe in other systems and industries. Our embedded software solutions for Railway systems include anything from non-critical graphic applications to time-critical measurement systems and Safety-critical control functions.
Use Cases - SYSGO and PikeOS in Action
Train Control Systems, Brake & Traction Control Systems, Train Screenboard/Driver Display, Train & Wayside Communication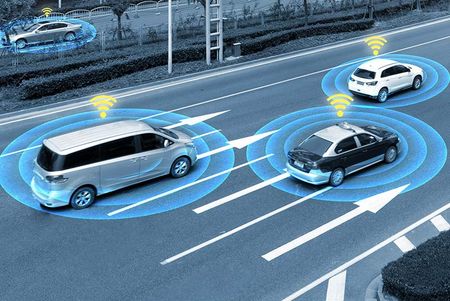 Automotive
Meet future Mobility Demands while maintaining Safety
Car manufacturers have to integrate a flood of electronic components, reduce development and production costs, and respond quickly to new demands while ensuring functional Safety. The ISO 26262 certification increases the needs for intelligently extensible system architectures. Common Automotive applications range from non-critical infotainment systems to highly critical control functions, but thanks to strict separation technology, applications of different Security levels, different criticality levels, real-time or non-real-time can run concurrently in a mixed-critical environment on a single standard hardware.
Use Cases - SYSGO and PikeOS in Action
Connectivity Gateway, ECU Virtualization, Advanced Driver Assistance Systems, AUTOSAR Adaptive Platform, Safe & Secure Infotainment, Secure Guest-OS Integration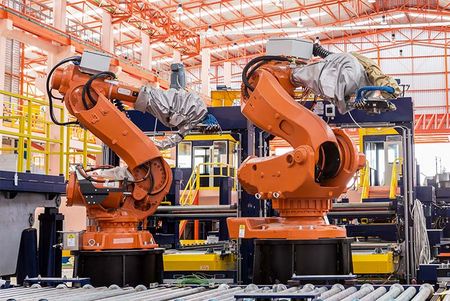 Industrial Automation
Focus on the competitive Edge in a tight Market
Today, automation systems include complex software systems with all kinds of requirements: Measuring and control devices, graphical user interfaces, communication stacks. A new software architecture approach allows safe and secure integration of these components on a single hardware. We support diverse Industrial Automation application architectures from graphic applications to time-critical measurement systems and Safety-critical control functions.
Use Cases - SYSGO and ELinOS in Action
Scales, Telecommunication Systems, Industrial Operating Panels, Ticketing Machines, Traffic Light Enforcement, Bottling Plant, Broiler Processing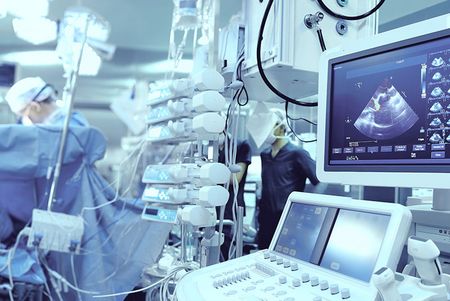 Medical
Safe Medical Devices and secure Patient Data
Software-based Medical devices increase efficiency in health care. Non-critical treatments can be done by Linux-based systems whereas critical treatments with highly effective drugs, diagnostic imaging procedures or minimally invasive surgeries have to meet strictest Safety and Security regulations. Diverse applications can be hosted in separate partitions to allow concurrent operation of applications with different Security levels, Safety classes, and real-time operations on a single standard hardware.
Use Cases - SYSGO and ELinOS in Action
Hospital, Diagnosis and Information Center, Blood Infusion Pump, Blood Gas Analyzer, Infusion Systems, portable and Home Ventilators, Disinfection Systems
Job Benefits
At SYSGO we are strongly believing in a good and supportive working environment and do our best for the well-being and personal development of our employees.
Job Environment
Flat Hierarchies, Modern Workplace, International Offices
Working Time
Flextime, Mobile Office, Part-Time
Employee Specials
Tutor Program, Company Events, Friendly Atmosphere
Development
Regular Trainings, Personal Development
Healthcare
Voluntary Exams, Workplace Ergonomy, Diversity
Work & Family
Flexible Working Hours/Place, Leave of Absence for Child Care
Food
Free Coffee & Cold Drinks, Lunch Order or Canteen Nearby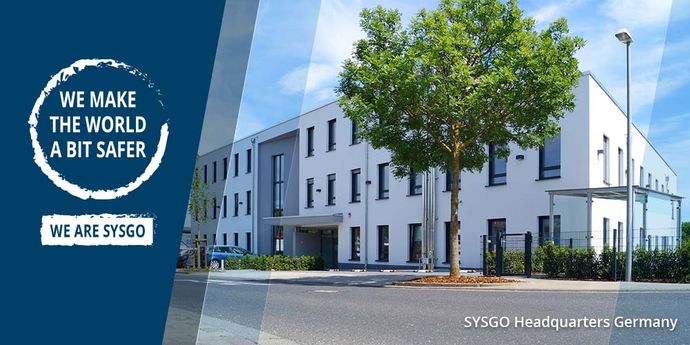 Move - Unite - Excite
Company Mission
SYSGO is a global leader in embedded software solutions, innovating safe and secure systems for a connected world - certifiable whenever needed. As a trusted advisor, we support our customers with leading edge technologies and services in the accomplishment of their corporate goals.
Since 1991, we are offering embedded products and solutions worldwide with offices in Germany, France, and the Czech Republic.
Grow smart
Our Engineering Team organizes the so-called Developer Days for all engineers. Everybody is welcome to join and/or prepare a session. Furthermore, your line manager and yourself will discuss your career plan on an annual basis.
Your Colleagues
At SYSGO, among 150 colleagues there are 15 nations and mother tongues and many more regional dialects. With offices in Germany, France and the Czech Republic, our corporate language is English. Other skills are required according to your destination country.
For a good Start
When joining us, new colleagues are assisted by a tutor during the first six months of their employment. All new colleagues are expected to take part in the Introduction Week and meet new colleagues, old colleagues and management face-to-face.
Application & Contact
Contact us or go to our job platform and apply online
DE +49 6136 99480
FR +33 1 30 09 12 70
CZ +420 222138576
How to apply
We process applications online via our online recruiting tool. Please follow this link to our SYSGO Job Portal, create your profile and send us your documents and information. These documents shall include:
Application Letter
Your application letter should include the positions reference you would like to apply for (unless yours is an initiative application). Furthermore, please explain your motivation to work for SYSGO and tell us your earliest availability as well as your salary requirements.
Other Attachments
Please include copies of your letters of reference, diplomas and if you have just graduated from university, your transcripts and/or internship reports. These can directly be uploaded in our online tool.
Curriculum Vitae (CV)
Your CV should include educational data, work experience, special projects, publications as well as programming and language skills. To work within the German SYSGO office, a minimum of B2 level in both German and English is required. To work at our office in Prague, a minimum level of C1 in Czech or Slovak and B2 in English is required. To work at a French office, French citizenship and a minimum of B2 level in French and English is required.
This link can help you to compose a standard CV as well as assist you in self-assessing your language skills: https://europass.cedefop.europa.eu/
Jobs for Students - Internships - Thesis
SYSGO's Engineering department welcomes talented and motivated students who are open to the challenges posed by the fast-paced evolution environment of the embedded and real-time system industry.
If you have a solid background in electric or computer engineering or systems, if you are dynamic, curious, self-motivated, with an aptitude for research and if embedded real-time operating systems make you tick, we look forward to meeting you!
Join our team in one of our offices in Germany, France or Prague. Depending on your area of expertise and our current project situation, we can offer you opportunities for internships or thesis.