PikeOS and ELinOS in Avionics & Defense
Flexible & Scalable Software Solution for AFDX® compliant Networks
SYSGO's ARINC 664 data network software stack is designed to connect any kind of Avionics end-system to an AFDX-compliant data network. Compared to a complex hardware implementation it is more flexible and customizable to any particular situation. The stack is designed to be executed on standard "Custom-off-the-Shelf" (COTS) hardware. Due to its flexibility and scalability, it can be used as stand-alone on a simple embedded controller as well as inside a fully fledged end system and can be adapted according to the customer use case.
Graphics and GPU Compute
The evolution of graphical performance has delivered ever more complex and user interactive connected devices. In industries that measure product life cycles in decades, new technologies enable new use cases - but also bring new and more complex challenges. We need to have conversations about both traditional 'graphics use' of GPU Compute and AI (Artificial Intelligence) to drive the consolidation of multiple use cases onto complex platforms combining Safety-critical / secure and non-Safety-critical / insecure requirements. The challenge of certifying the devices built is to ensure the Safety and Security of users or passengers, an ever-growing problem for today's Engineers. How do we ensure a primary flight display running terrain avoidance and synthetic vision is not putting the plane's pilot and passengers at risk?
Learn more (PDF)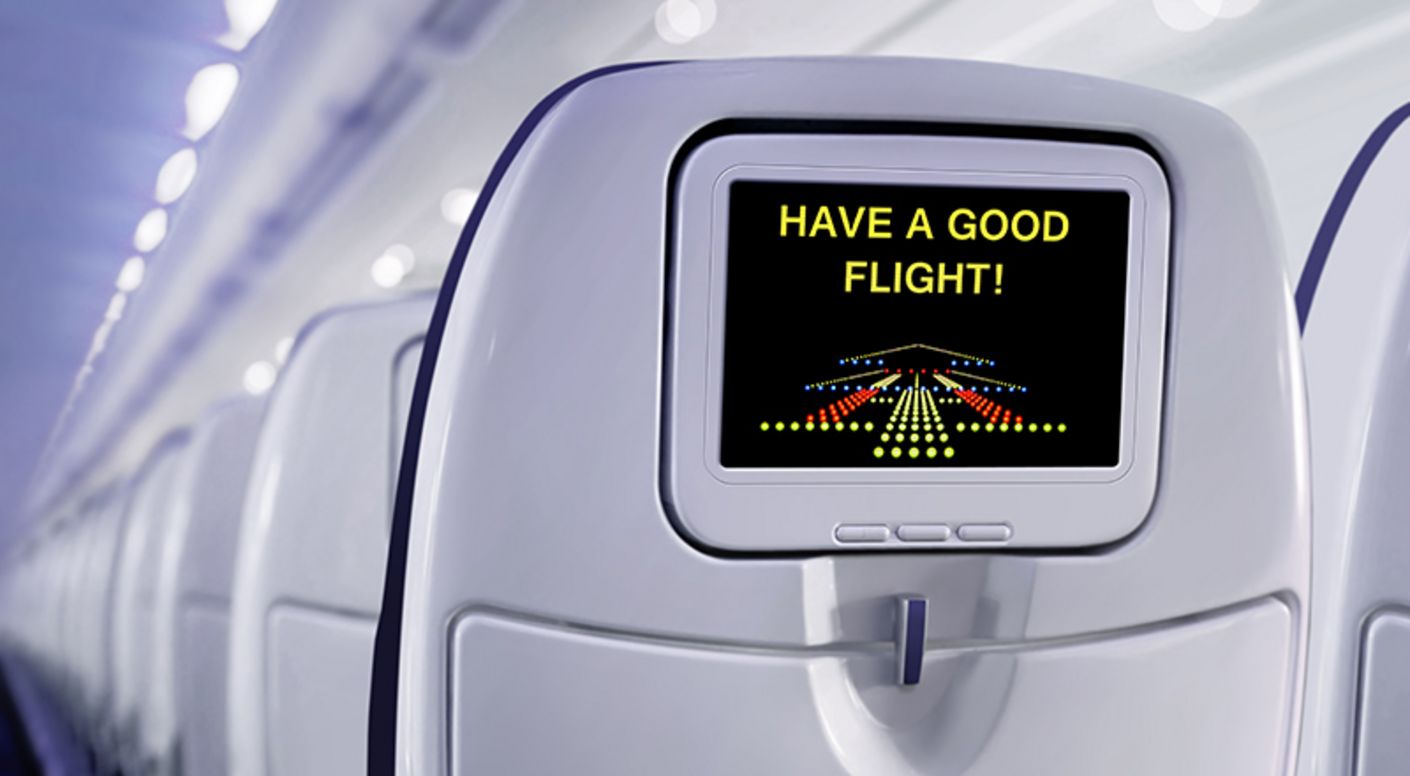 Safe and Secure In-Cabin Entertainment System
Nowadays, we are used to having entertainment systems in the cabin on long flights, connecting our devices to use E-Mails and other services. These systems have the peculiar need of blocking any entertainment function as soon as a crew member wants to use the PA (public address) system. With PikeOS, the Safety part (PA usage) can be executed with the highest priority, enabling the immediate switch to the PA management from any ongoing activity. In addition, thanks to the PikeOS partitioning system, the passenger can securely connect his device and be sure that no other user in the aircraft system can hack or interact with it, as the connection is managed by a separated and secured partition.
How to address Certification for Multi-Core based IMA Platforms
In modern aircrafts, more and more functions traditionally implemented as Line Replaceable Units (LRUs) will be hosted by Integrated Modular Avionics (IMA) modules. At the same time new aircraft programs will require new safety functions, information services and comfort features which will also increase the demand for processing performance of IMA modules. This paper addresses certification aspects of multi-core based IMA platforms with the focus on today's technologies and processes. Furthermore, the paper provides an analysis of potential hardware and software related interference channels between partitions running on a multi-core based platform.
Airbus selects PikeOS as DO-178B Reference Platform for the A350 XWB
The PikeOS safe and secure virtualization platform has been selected by Airbus for the FSA-NG system. The purpose of the FSA-NG system is to provide the pilot with access to applications and information during the flight as well as to provide data for the maintenance team. The key features and requirements of this program include a soft real-time operating system capable of supporting ARINC 653 partitioning, a reliable, safe and secure dedicated high capacity Mass Storage Unit Cabinet, software segregation of application services, and multi-purpose graphical modules dedicated to managing the user's access to applications through cockpit terminals.
Loadmaster Control System for A400M Transport Aircraft
As part of the LMWS (Loadmaster Workstation) development, the certifiable PikeOS platform provides safe and secure multi-partitioning. A control and command console is operating data with mixed Safety criticality levels on a single hardware board (several processors with lockstep and high availability). For a safe and secure operation, various applications needed to be combined: Provision of oxygen, fire detection, door opening, tactical software, audio, video monitoring, network and data loading. The simplicity and compactness of PikeOS results in its real-time performance that competes head-to-head with conventional proprietary RTOS solutions by enabling certification to the highest levels and being MILS-compliant.
Customer & Partner Voices
Partner Voice
We are very proud that our certifiable TTE-End System A664 Pro (PMC) card was successfully integrated in a modern UAV avionics system. Our TTE-End System software driver was adapted to support SYSGO's DAL A certifiable hard real-time RTOS and hypervisor PikeOS, becoming a standard in the aerospace industry. It was great working with the highly experienced teams of Mercury Systems and SYSGO during this great program and we look forward to the certification of our network interface card in the coming months.
Javier Gadea
Product Manager at TTTech Aerospace
Customer Voice
We found SYSGO's PikeOS to be a very appealing platform for the new ICDS, as it supports very strong safety and security by design. PikeOS guarantees the strict separation required in IMA systems and has been proven and certified in both avionics and Multi-Core solutions, providing us with a solid basis for DAL A certification of the ICDS.
Guylen Hitzmann
Avionics Platform Product Line Manager at Thales
Partner Voice
Curtiss-Wright continues to lead the rugged embedded COTS industry in developing cost-effective avionics modules for the aerospace and defense markets. As this Glass Cockpit demonstration shows, integrators can quickly and cost-effectively develop high performance open standards-based solutions built to deliver optimal performance for critical harsh military and commercial avionics applications.
Lynn Bamford
Senior Vice President and General Manager at Curtiss-Wright,
Defense Solutions division
Customer Voice
The PikeOS Hypervisor has already been implemented in many IMA projects out of aerospace. Thanks to its safety, security and modularity, we can transfer the technology of the avionics industry over to space travel and develop highly-powerful, safe and secure applications at low costs.
Dr. H.-J. Herpel
Airbus Defence & Space
Partner Voice
Esterel Technologies is proud to release its DO-178C level A certification kit for SCADE Display, which represents a world premiere for a COTS development tool, and to provide such a joint solution for critical avionics displays in collaboration with SYSGO and CoreAVI.
Bernard Dion
CTO at Esterel Technologies
Functional Safety
PikeOS has proven its maturity in many military and civil aircraft vehicles, mission-critical operations and is ready for future unmanned aerial systems (UAS), vehicles (UAV) and other autonomous systems. It embodies the Integrated Modular Avionics (IMA) / RTCA DO-297 approach and can be certified up to DO-178C DAL A.
Security
The PikeOS separation kernel itself is small in terms of implementation and its little number of system calls allows comprehensive evaluation and validation. As a matter of fact, PikeOS 5.1.3 (x86 64-bit, ARMv8, PowerPC) has passed the Common Criteria EAL5+ certification.
Reduced Complexity saves Weight, Energy, Space and Costs
PikeOS enables integration of a large number of electronic devices onto a single hardware platform.
Integrated Safety reduces Certification Costs
Applications of various levels of criticality and Security are separated from one each other in distinct partitions and can be certified independently.
Extreme Flexibility provides Independence from Suppliers in the Choice of Hardware and Software
PikeOS supports a broad range of hardware architectures and provides interfaces for a wide array of guest operating systems. It is easy to add additional architectures and interfaces (including for legacy code).
Multiple Independent Levels of Security (MILS) Architecture
MILS compliant PikeOS controls communications and provides protection against malicious attack. Common Criteria certification process has been engaged.
Expandability saves Cost in the Development Process
Partitions are simple to configure in a development phase and can even be supplemented and expanded with new applications after entry into service.
Lorng-Term Support
Using the long time supported PikeOS reduces effort in export compliance as it is ITAR free.