Embedded Technologies for a safe & secure
connected Future
SYSGO is the leading European manufacturer of embedded software solutions. We offer outstanding solutions such as our highly Security- and Safety-certified real-time operating system PikeOS or our industrial-grade embedded Linux ELinOS.
We are the trusted European advisor supporting embedded developers worldwide with innovative solutions and straightforward technical support to build safe and secure applications since 1991.
Securing the Internet of Things
PikeOS - RTOS & Hypervisor
SYSGO's PikeOS has been selected by Airbus as the DO-178B reference platform for the A350 XWB. PikeOS is the world's first SIL-4 certified real-time operating system with multi-core support. Our PikeOS Hypervisor (Type 1), running directly on the hardware, is certified according to strictest Safety standards such as IEC 61508, EN 50128 and ISO 26262. In terms of Security, the PikeOS Separation Kernel Version 5.1.3 is currently the only Separation Kernel worldwide that holds a Common Criteria certification (EAL5+) for its separation performance.
In addition, PikeOS offers a fully-certified programming interface and thus enables application development according to the "Safe & Secure by Design" principle.
Industrial Grade Linux
ELinOS Distribution
ELinOS is a Linux distribution for embedded systems and available for multiple platforms. It is targeted to developers and comes with a complete development environment and cross-toolchain. An ELinOS system typically consists of a boot image with a very small footprint.
It is configured and generated on a host computer running desktop Linux or Windows.

Download now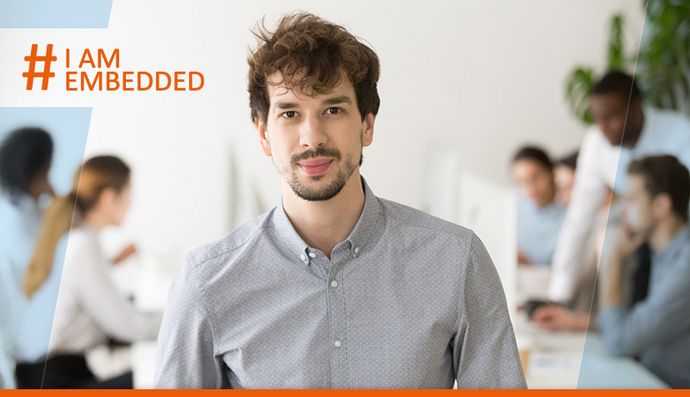 Let's make the world a "bit" safer
Career Opportunities
SYSGO is built on a culture of caring, respect, collaboration, diversity and flat hierarchies.
We are passionate in always getting better, expanding our knowledge, seeking for challenges and we believe that teamwork is a key factor for growth.
Join our international SYSGO team in helping to shape the future, start an exciting journey in bringing in your talents and in developing your skills and qualifications.
Strong Ecosystem
Partners & Alliances