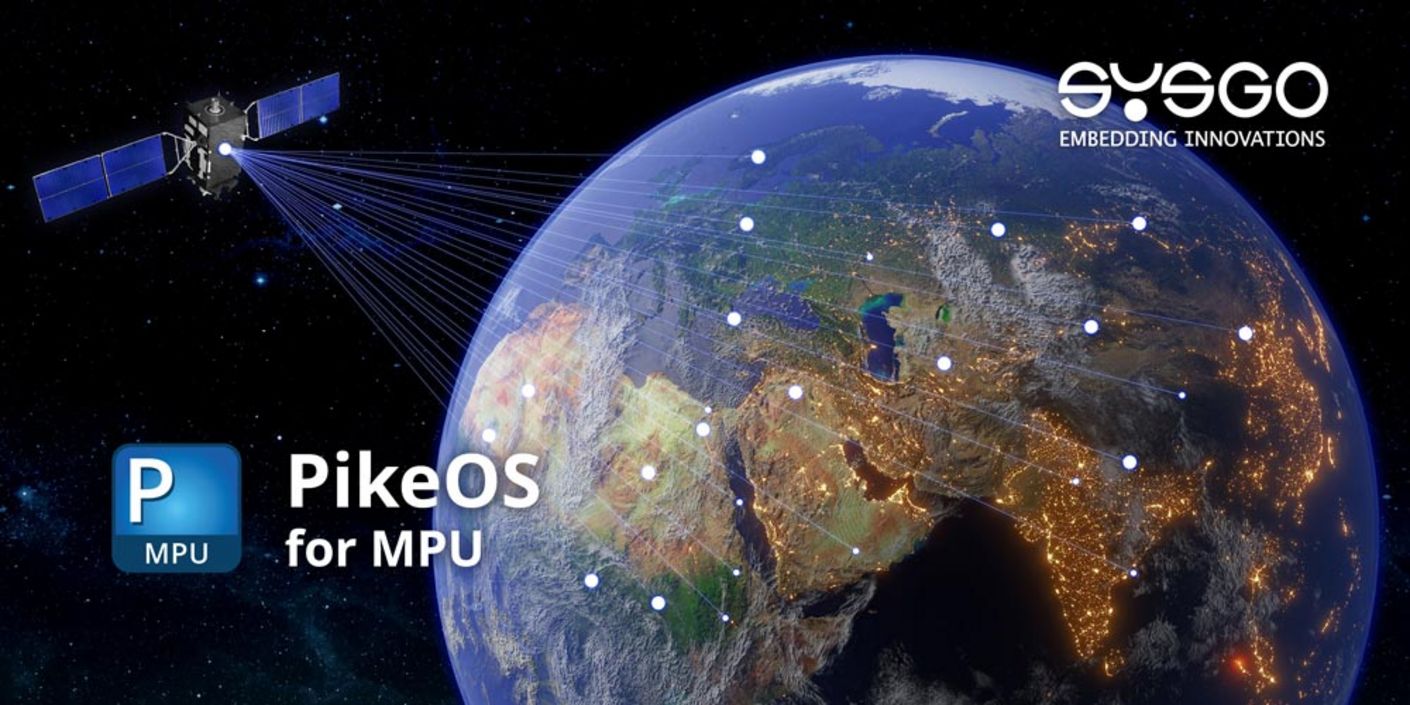 PikeOS for MPU was chosen by Thales Alenia Space because of its cybersecure, multiple independent levels of security (MILS) and ECSS level B qualified base and its performance executing applications of mixed criticality. PikeOS for MPU is qualified for fields of application with strong demand for safety and security and derives from PikeOS that shares its code base with PikeOS for MPU. The PikeOS separation kernel (5.1.3) is widely used and safety certified for various industries among others such as avionics, automotive, rail, medical and security certified against Common Criteria at EAL5+. This makes PikeOS for MPU an ideal operating system for applications that need to be executed safely and securely. With its toolchain (among others Eclipse-based CODEO) there's a convenient way to reduce time to build applications and therefore embedded systems thus helping to reduce development costs.
SPACE INSPIRE is a software defined telecommunication satellite whose strengths lie in its extraordinary flexibility and versatility. SPI stands for full reconfiguration in orbit, unrivaled mission performances, extensive hosting capacity, smart operations and cyber security by design. SYSGO's hypervisor RTOS for processors with memory protection unit (MPU) will be the secure base for orchestrating this set of functionalities on the ARM Cortex R52 based multiprocessor system on a chip (MPSoC) DAHLIA.
DAHLIA is a consortium of space and embedded tech companies (Airbus Defence and Space, ISD, NanoXplore, STMicroelectronics, Thales Alenia Space). Its purpose is to make high performance microprocessor System on Chip (SoC) available with European intellectual properties for faster and cost-efficient development of products for multiple space application domains. The chosen NG-Ultra MPSoC is based on STMicroelectronics 28nm FDSOI technology with multi-core ARM processors and eFPGA for flexibility in order to create performant and reliable real-time applications where mixed-criticalities between co-running applications will need to be guaranteed and where resources will be allocated in time and space to the running applications.
"We are very happy to be able to use PikeOS for MPU because we were looking for a solution that would enable to execute applications with mixed criticality while addressing the increased threat level against space applications. The cybersecure foundation of PikeOS for MPU is a key advantage for Space Inspire," says Christophe Valorge, CTO at Thales Alenia Space.
"We are proud to deliver a technology which contributes to the (r)evolution of the space market and that Thales Alenia Space chose PikeOS for MPU for the software defined services provided by their new generation of telecommunications satellites. Leveraging on low power multi-core processors to execute simultaneously various applications in a cybersecured MILS and safety environment brings an incredible flexibility and scalability across the Space Inspire product line," summarizes Etienne Butery, CEO at SYSGO.
The advantage of PikeOS for MPU is that the code can also be certified in a similar way as PikeOS can be. Future certifications of PikeOS for MPU based solutions can therefore build on artifacts of PikeOS (Separation Kernel v. 5.1.3.) that is precertified against CC EAL 5+, SIL 4, DAL A and ASIL D.
More information about PikeOS for MPU and the entire ecosystem including the integrated development environment CODEO can be found at www.sysgo.com/pikeos-for-mpu
More information about SYSGO's engagement in space applications can be found at www.sysgo.com/space