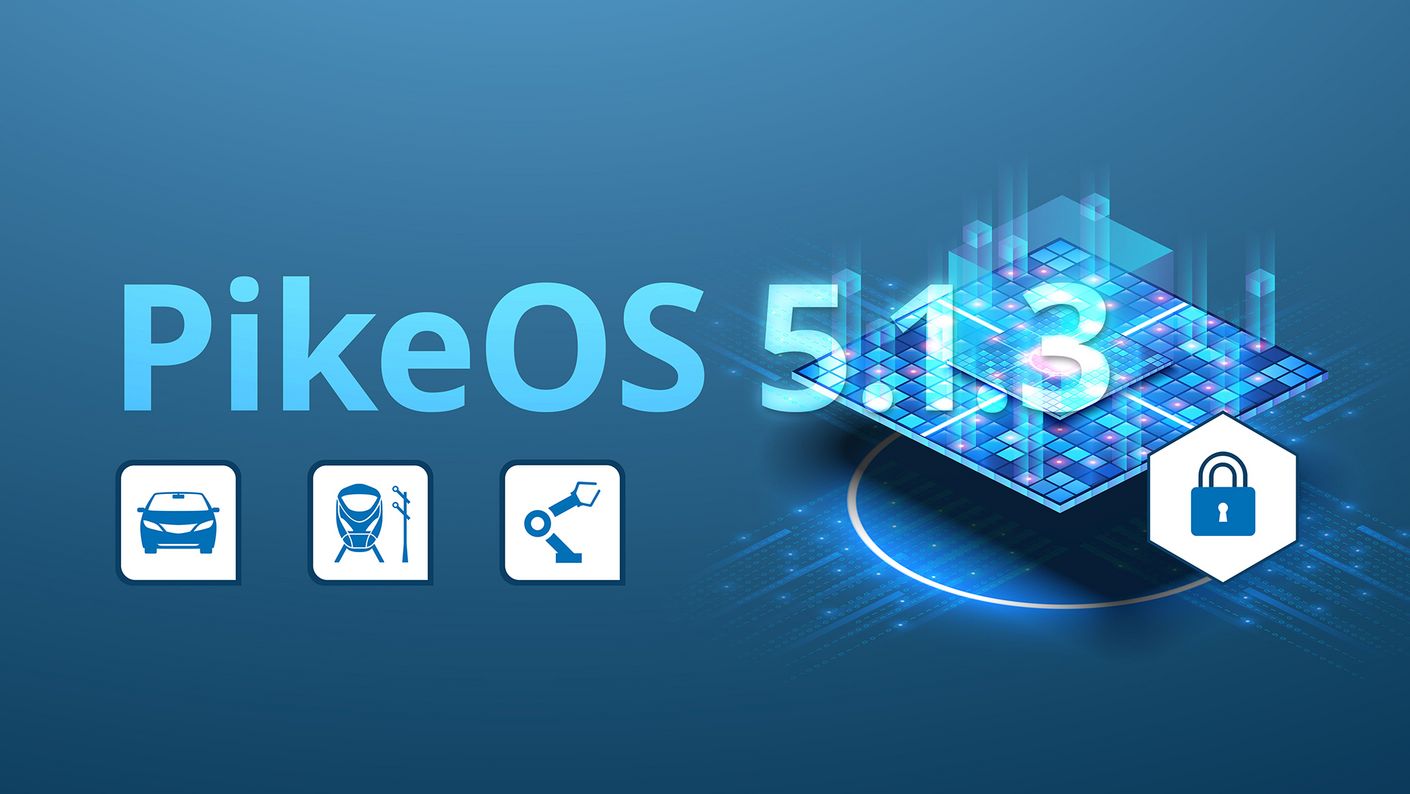 PikeOS is the basis for many embedded systems in vehicles, aircraft, space and rail, as well as in robotics, industrial plants and medical devices. Today, numerous innovative embedded and edge computing solutions - such as autonomous vehicles or collaborative robots - must not only meet the highest requirements for functional safety, but also for cybersecurity.
"Most modern embedded and edge computing applications in safety-critical areas today require data security in addition to functional security due to their IoT networking and the resulting threats such as hacker attacks. The two areas are now inextricably linked because a lack of security can compromise safety. Consequently, embedded systems need comprehensive protection. Our real-time operating system and hypervisor PikeOS now offers everything needed in a fully certified package at the highest safety and security level. This also enables heterogeneous solutions with mixed criticality. There is currently no comparable comprehensive and secure offering on the market. This underlines our technology leadership in this market segment for combined real-time operating system and hypervisor installations," explains Sven Nordhoff, Director Certification at SYSGO.
In addition to the certification kits now available, there are further industry-specific kits such as DO-178C which is relevant for avionics. PikeOS has been certified for the 64-bit ARMv8 processor architecture, for which numerous embedded processors are available. The non-exhaustive list includes NXP i.MX 8, STMicroelectronics STM32MP, Texas Instruments Sitara AM65xx, Xilinx Zynq UltraScale+, Renesas RZ/G, Atmel SAMA5 or Microchip SAMA7. In addition, numerous other commercial processors are also based on this architecture, such as Qualcomm Snapdragon, NVIDIA Tegra X1, Samsung Exynos, HiSilicon Kirin, MediaTek Dimensity, Ampere Altra and Cavium ThunderX2, for some of which there is also long-term support.
More information about the real-time operating system and hypervisor PikeOS 5.1.3 and the supported safety and security levels at: www.sysgo.com/pikeos