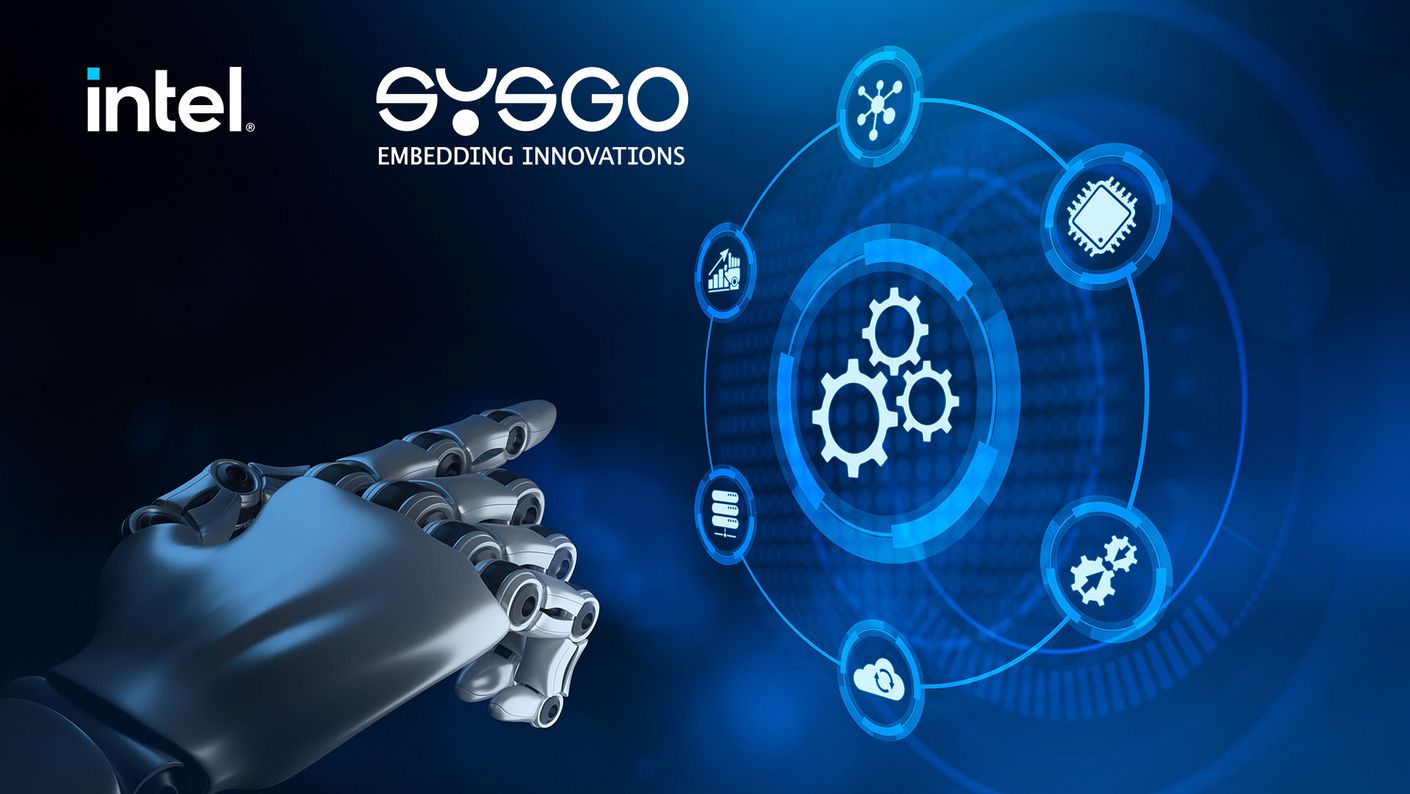 Advances in machine learning and real-time analytics have generated significant possibilities for industrial enterprises to transform their operations. However, many deep-edge applications, especially in the process automation and manufacturing industries, require high levels of safety and integrity to ensure operational guarantees and worker safety. Traditionally these processes have required dedicated safety controllers, with limited processing power for adding new capabilities like machine learning.
Responding to demand from end-users in the process and robotics industries, SYSGO in collaboration with Intel is delivering a platform solution with the announcement of PikeOS support for Intel x6000FE series Atom(r) processors.
Based on Intel x6000FE series Atom processors, PikeOS addresses the need for a safe and secure computing solution in use cases such as collaborative robots or flow control systems in the chemical industry, which must meet strict functional safety requirements against the IEC 61508 safety standards. Strengthening their collaboration in the area of embedded systems, Intel and SYSGO engineers worked together to take advantage of the integrated safety features of Intel platforms – which are pre-certified against IE 61508 and ISO 13849 - to reduce complexity for developers during the design and certification phases of a project to meet these stringent safety and security requirements.
Combined with SYSGO's safety- and security-pre-certified real-time operating system and hypervisor (among others: Common Criteria at level EAL5+ v5.1.3, IEC 61508, ISO 26262, DO-178C), industrial customers get a powerful solution for demanding, safety-critical applications in mixed-criticality environments.
"This update to PikeOS marks a remarkable milestone in our long-lasting collaboration with Intel. This solution will empower our customers to design smart applications for demanding tasks in the Industrial market," said Franz Walkembach, Vice President Marketing & Alliances at SYSGO.
More information at www.sysgo.com/pikeos
Intel Joint Solution Flyer: www.sysgo.com/intel
Intel, the Intel logo, and other Intel marks are trademarks of Intel Corporation or its subsidiaries.