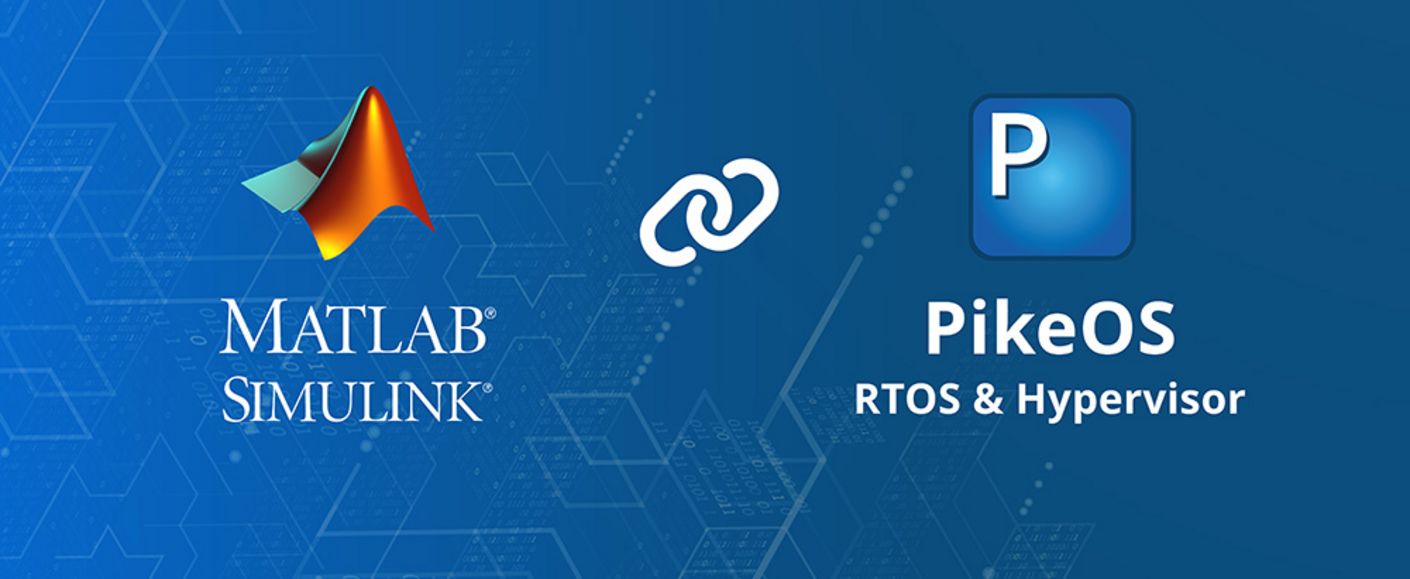 Since Simulink is safety certifiable, a combination with PikeOS is an obvious choice: The use enables cost-saving and fast design of safety-critical applications, such as those needed in avionics, automotive, railway, medical and industrial applications. PikeOS is pre-certified against these and other industry safety standards, and also provides protection against cyber-attacks through powerful and reliable security features such as Trusted Execution Environment, Secure Boot, Intrusion Detection and many more features. The PikeOS Separation Kernel (v5.1.3.) is certified against the Common Criteria security standard at level EAL 5+. Developers thus benefit from a fast design time during modeling and accelerate a step further thanks to the native execution of the automatically generated code from the model into a PikeOS partition. End users thus receive functionally safe and cyber-secure applications with an incredibly fast time-to-market.
PikeOS separates applications in time and space into so-called partitions that can run side-by-side on an embedded device or system. In addition to the security aspects, the advantage over bare-metal approaches using Simulink lies in the wide range of functions that PikeOS brings to the table, making many otherwise necessary development steps obsolete.
"I am pleased that with the integration option of Simulink code in PikeOS, we are now providing our customers with a handhold on how they can develop more easily, quickly and securely. The possibilities range from rapid prototyping to very complex projects that would normally be much more expensive and complex to manage," said Dr. Oliver Kühlert, Head of Innovation Lab at SYSGO.
More information at www.sysgo.com/pikeos